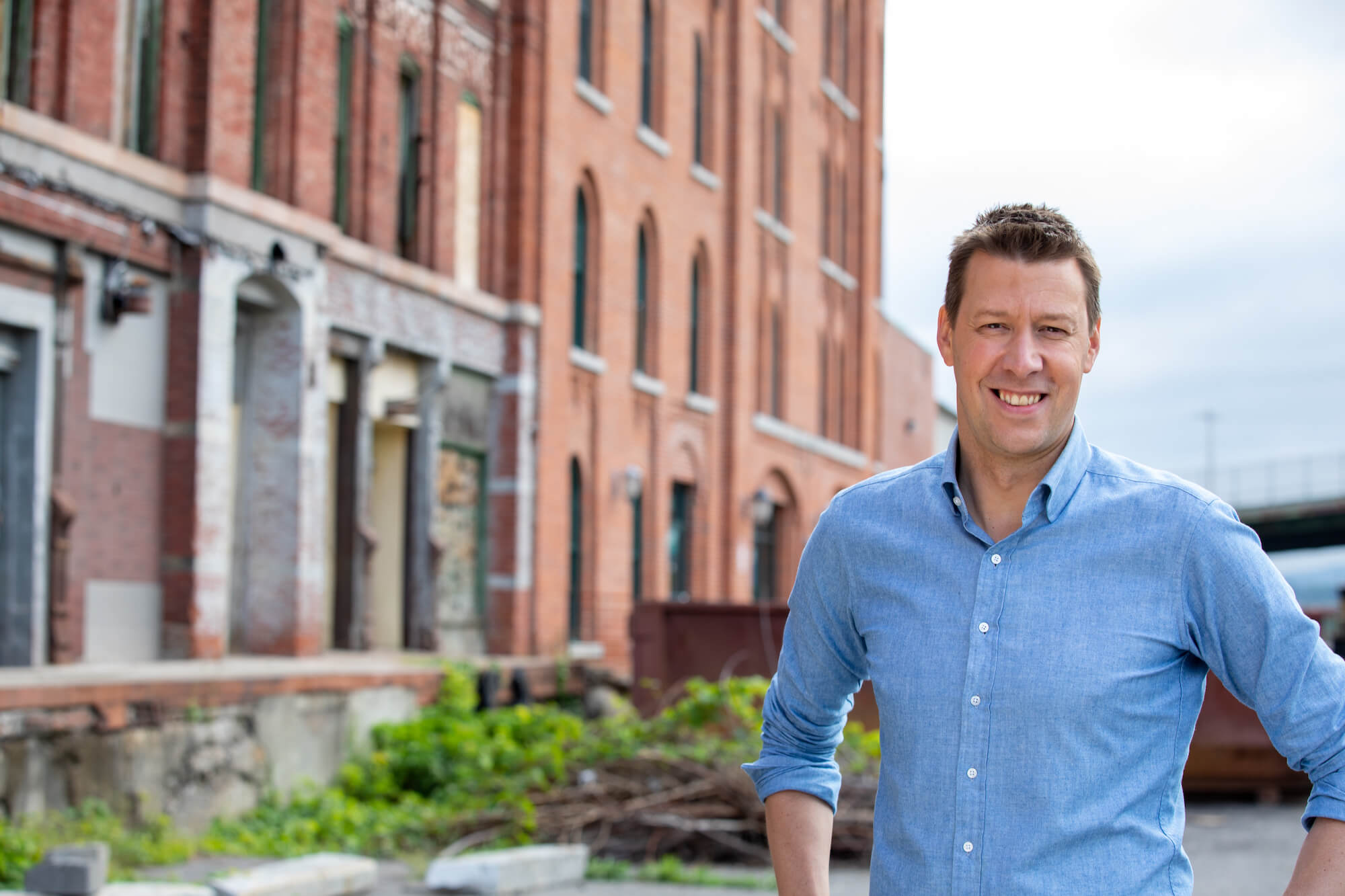 Meet Josh
Josh Riley has deep roots in Upstate New York and proven experience taking on big fights on the national stage. Josh knows that our political and economic systems have been rigged to benefit special interests at the expense of working folks. He's running for Congress to change that.
Upbringing
Josh was born-and-raised on Birdsall Street, a working-class neighborhood in  Endicott, New York.  His family came to the area over a century ago to work in the local factories–making shoes and boots at the Endicott-Johnson Shoe Corporation and circuit boards at IBM.  Josh's mother dedicated her career to keeping our community safe, serving for decades as a probation officer in Tioga County.  Josh's sister is a union-proud public school teacher in the North Country.
As Josh was growing up, he saw friends, family, and neighbors lose jobs as the plants closed down.  Josh delivered the Press & Sun Bulletin to his neighbors every morning, and it often had headlines about Upstate New York's job losses right next to headlines about Wall Street's capital gains.  Josh knows that Upstate New Yorkers have been sold out by greed in our economy and corruption in our politics.
Through adversity, though, Josh saw people pull together and push through.  Upstate New Yorkers are nothing if not resilient, and it's the values and the work ethic Josh learned here that took him from Birdsall Street to Harvard Law School and across the country.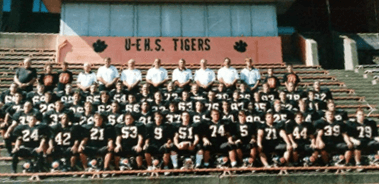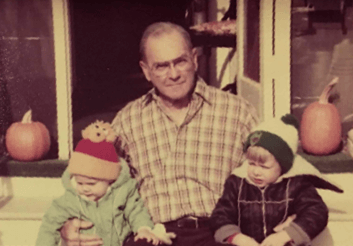 Career
With student loans, savings from his newspaper route, and part-time work, Josh graduated with honors from the College of William & Mary and Harvard Law School. At Josh's law school graduation, then-Dean Elena Kagan presented Josh with the Dean's Award for Community Leadership in recognition of Josh's commitment to public service.
Josh got his start in public service as a Staff Assistant in Congressman Maurice Hinchey's office, where Josh learned the importance of constituent services in the day-to-day lives of everyday folks.  Josh also spent time early in his career as a Fellow on U.S. Senator Ted Kennedy's Labor & Pensions Committee staff, where Josh worked on legislation to raise the minimum wage and fought back against big corporations that tried to weaken the Family & Medical Leave Act.
Prior to attending law school, Josh served as a Policy Analyst at the U.S. Department of Labor where he focused on strengthening safety nets–like the unemployment insurance and trade adjustment assistance programs–for communities that lost jobs through no fault of their own. After Hurricane Katrina, Josh went to New Orleans to volunteer in a legal aid clinic assisting workers who lost their jobs because of the storm.
After graduating from law school, Josh went to Florida to partner with the American Academy of Pediatrics on a landmark civil rights lawsuit representing kids from low-income families who were having difficulty accessing the healthcare services they needed. The Public Interest Law Center presented Josh and his team with the Thaddeus Stevens Award in recognition of their work on that case.
Josh then served as a law clerk in California for Judge Kim Wardlaw on the U.S. Court of Appeals for the Ninth Circuit where Josh handled cases involving complex questions of constitutional law.
Following his clerkship, Josh went to Washington to serve as General Counsel to U.S. Senator Al Franken on the Senate Judiciary Committee. Despite partisan gridlock and division in Congress, Josh successfully ushered two bills through the legislative process from introduction to the President's desk, where they were signed into law. One of those bills protected survivors of domestic violence from homelessness and the other fought the opioid epidemic by providing new funding for law enforcement, addiction treatment, and mental health programs. 
As an attorney in the U.S. Senate, Josh also worked to protect Democracy, working on legislation to restore the Voting Rights Act and a constitutional amendment to overturn Citizens United. 
Josh also was the lead Judiciary Committee counsel in the fight against cable company mergers that would have resulted in higher prices, worse service, and fewer choices for consumers.  He also organized and oversaw investigations into corporate misconduct that exploited workers, consumers, servicemembers, and seniors.
Following his time as counsel in the U.S. Senate, Josh worked as an attorney in private practice. In that capacity, he filed briefs in the U.S. Supreme Court arguing for stronger campaign finance laws, healthcare as a civil right, religious liberty, and support for Dreamers.  Josh has also advocated in federal court for ratification of the Equal Rights Amendment and for veterans to access the benefits they've earned.  Josh has been recognized nationally for his legal practice, particularly on issues involving emerging technologies and innovation.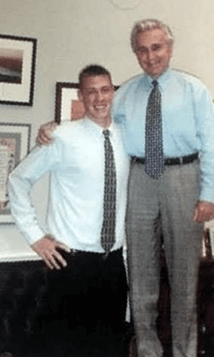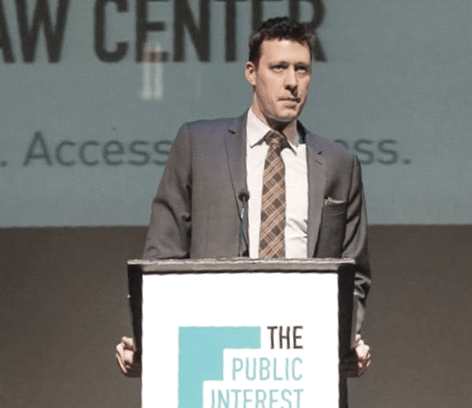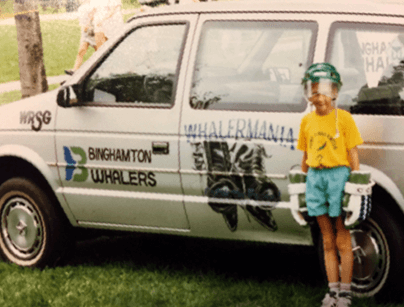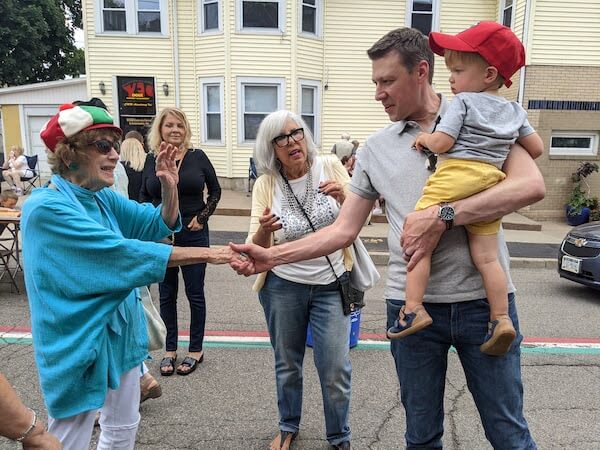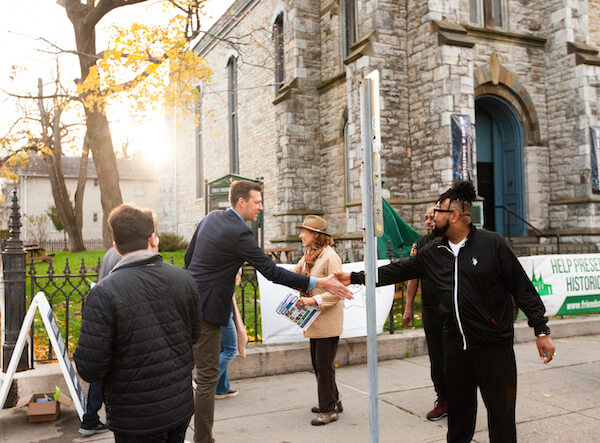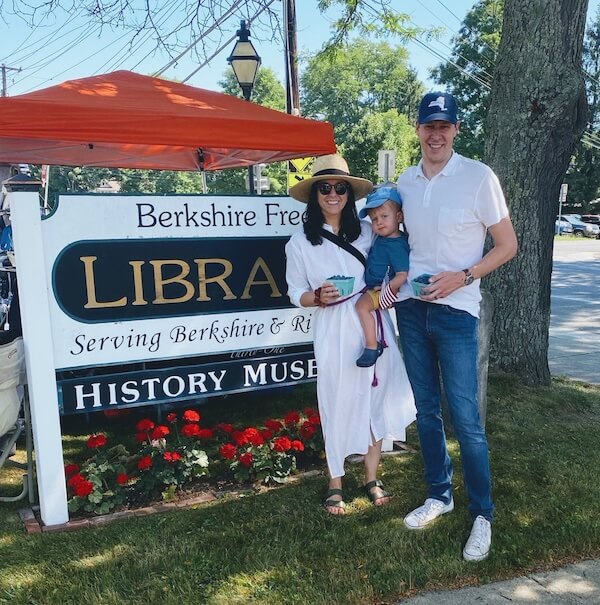 2022 Campaign
In 2021, Josh launched his first campaign for office.  After multiple rounds of redistricting in New York State, Josh won an August 2022 primary election by over 25 points with the support of Democratic Committees, labor unions, and grassroots activists across the district.  
In the general election, Josh's team made over 800,000 attempted voter contacts, had more volunteer shifts than any Democratic challenger in the country during GOTV weekend, and turned out a higher percentage of the district's Democratic voters than any Democratic House campaign in the state.  Josh outraised all other New York Democratic House campaigns in the post-primary period, and he did it with grassroots support: 90% of contributions to Josh's campaign were $100 or less, 70% were $25 or less, and not a penny came from corporate PACs.  As a first-time candidate running against a career politician, Josh received 49.22% of the two-way vote–overperforming the top-of-the-ticket by more than five points–in one of the closest congressional elections in the country.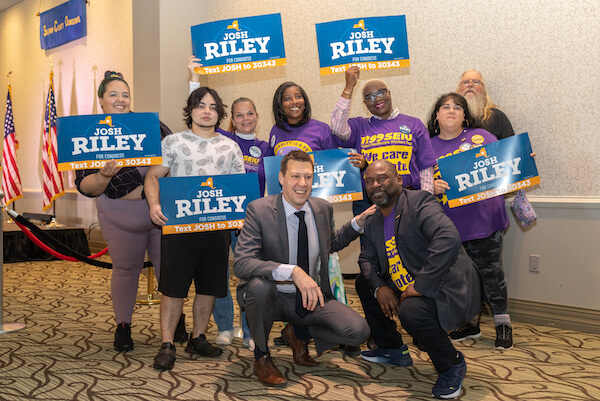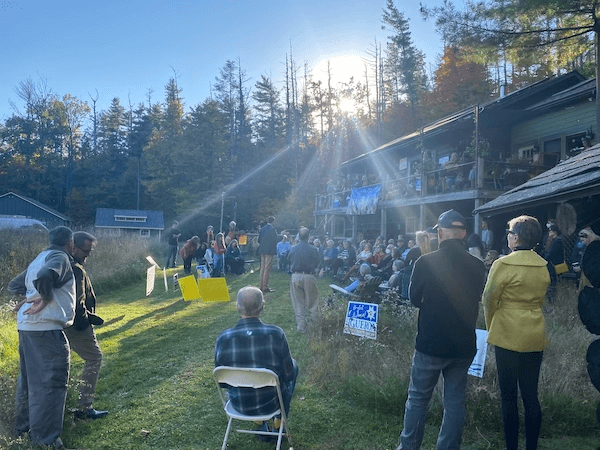 Vision
Josh is running for Congress to give working families a fair shot to get ahead.  He's not taking any corporate PAC money because he's going to Congress to fight for neighborhoods like the one he grew up in, not the special interests.  Josh is offering a bold and optimistic vision for  Upstate New York's future because he is proud of our past: whenever the world has faced big challenges, Upstate New York has risen to meet them, and Josh knows we can do it again.
Josh has pledged to: strengthen the Middle Class and give more folks an opportunity to enter it; protect Medicare and Social Security so our seniors can retire with dignity; protect the environment and fight climate change; keep our communities safe; and defend our Democracy and Constitutional rights.  You can read Josh's detailed policy positions here.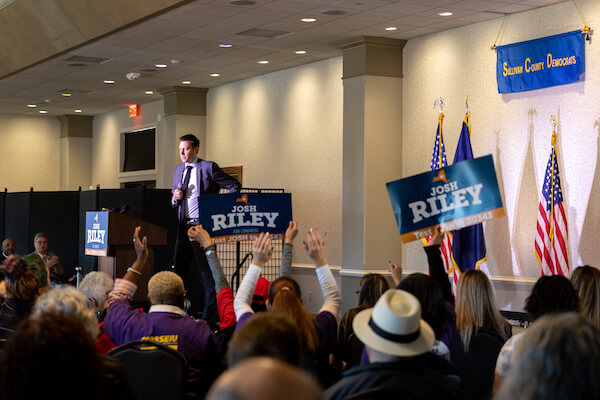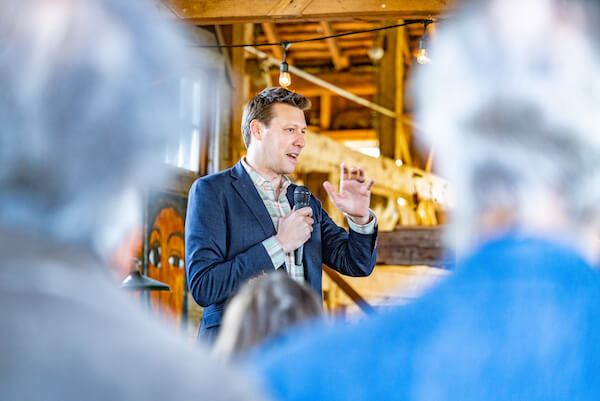 Family
Josh is a husband and father.  His wife, Monica, is a Washington, DC native whose parents came to America from India and Ecuador to pursue the American Dream.  Monica is a proud graduate of Duke University and Columbia Business School, working today in the technology sector.  Josh and Monica got married in 2016.  They have a two-year-old son.